Why Us?
View all open positions.
Our culture thrives on collaboration and creativity. We believe encouraging diversity of thought generates new perspectives that contribute to the overall investment debate, allows for focused collaboration, and ultimately leads to investment innovation.
We nurture and promote our culture with a focus on the following principles:
Our Core Values
Team
At PanAgora, we maintain that a team approach to investing fosters collaboration and compounds the value of insights contributed by any single team member.
Research
Research is a fundamental driver of the success of PanAgora and is deeply ingrained in the culture of the organization. We believe a holistic approach to research that emphasizes the identification of market inefficiencies, often overlooked by traditional academic research, contributes to the development of more robust idea generation. PanAgora's strategies combine the firm's fundamental investment philosophy and original research with an advanced quantitative framework. These elements come together in an open, collaborative environment that builds upon the intellectual versatility within the team to leverage the complementary strengths essential to serving the evolving objectives of institutional investors worldwide.
Service
We seek to provide flexible investment solutions tailored to the evolving needs of our clients. We pair an array of investment offerings with a high degree of transparency in an effort to ensure that our clients understand the drivers of past performance and have proper expectations for the future. We focus on providing unfettered access to experienced client services and investment professionals, and pride ourselves on providing accurate and timely communication with our clients.
---
Fostering an Inclusive and Diverse Workplace:
PanAgora is firmly committed to inclusion, equality and diversity, believing it adds to the vitality and strength of our organization. Regarding our hiring practices, we promote equal employment opportunity from both a philosophical and practical point of view. Our policy is to hire the most talented individuals in a manner that does not discriminate with regard to age, race, creed, color, national origin, gender, marital status, physical handicap or sexual orientation.
Additionally, PanAgora is committed to fostering a culture that promotes mutual respect, acceptance, equality and cooperation among people diverse in age, gender, race, nationality or ethnicity, physical abilities, religious beliefs and sexual orientation. PanAgora's culture thrives on collaboration and creativity, both of which are integral to generating new investment ideas and to the continuous improvement of our existing investment models. A diverse workplace is not only a good business practice that can enhance our global competitiveness and build market share, but it is also key to attracting and retaining the best talent. Moreover, it is the socially responsible and right thing to do.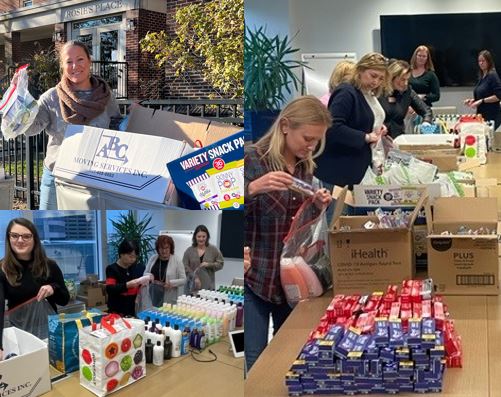 About WIN
"Women in Network" (WIN) is an Employee Resource Group dedicated to supporting women at PanAgora. WIN aims to foster diversity and engagement by organizing and hosting events and volunteer opportunities. These events seek to form authentic relationships and build connectivity among WIN members and across the Firm.  WIN also supports the local community through stewardship and volunteer opportunities.
Working at PanAgora
From Equity and Multi Asset Investments, to Client Services, hear what our employees have to say about working at PanAgora.
"Ever-increasing impetus for innovation, deep insights into the financial markets, a firm belief in our robust investment process and continued hard work describe the reasons behind PanAgora's success. Through our diversified strategies, we are committed to delivering the best possible results to our clients."

Rohit Shrivastava

Director, Equity
"The sense of family is what I like most. I've had many different responsibilities during my tenure at PanAgora, working on different types of accounts and learning a great deal. My job lets me share what I have learned over the years to help address a wide range of situations and client needs."

Louisa Hogu

Supervisor, Investment Operations
"What I have always enjoyed about working at PanAgora is the friendly, team-oriented environment. I feel that we are all working together to accomplish the delivery of a superior experience for our clients, and that every member of the firm is an intricate part of achieving that goal. The shared sense that we are all in this together is the primary reason that I have looked forward to stepping off the elevator for 30 years."

David Liddell

Director, Multi Asset
Our Benefits
Our benefits programs assist associates and their families in managing their physical and financial well-being, as well as helping balance their life in and out of the workplace. We offer an extensive benefits package designed to meet the needs of our associates:
A competitive medical plan bundled with pharmacy and vision care benefits
Access to a pre-tax flexible spending account and a Health Savings Account with employer contribution
Premier dental plan
Voluntary plans including hospital care, accidental injury, and critical illness
Life and disability insurance plans
Financial benefits providing future savings through a 401(k) plan, employer match and annual discretionary contribution
Investing privileges for you and your family
Work/life integration programs including paid new parent leave, time off for vacation, sick and volunteer days, as well as subsidized back-up child and elder care services
A commitment to parenthood by helping to subsidize the cost of adoption and surrogacy-related expenses
Tuition and CFA assistance
A culture of health and wellness through programs designed to engage associates and initiate or expand healthy lifestyle choices